The Stockport Garrick Theatre is the oldest Little Theatre in the country - founded in 1901- and is a registered charity (number 1138620). All donations are gratefully received.
How Can You Support the Stockport Garrick Theatre?
The Stockport Garrick is currently raising funds to improve the theatre's facilities for audiences and members. We have already refurbished the bar lounge and refreshments area and added a studio theatre to our facilities and now we would like to do even more and restore our former basement snooker hall into a new performance and rehearsal space, but we need to raise money to add to our own limited resources to be able to do this. We estimate that we will need to raise £150,000 in total. So, if you would like to help us achieve this goal, find out more about what you can do to help us below...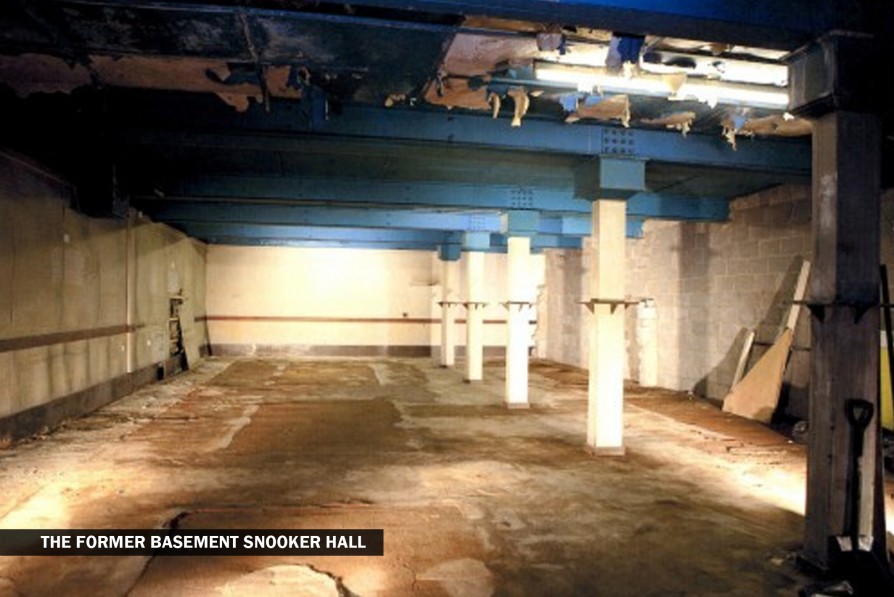 Donate to the Stockport Garrick
If you would like to donate to the Stockport Garrick, you can send a cheque to the address shown our Contact Us page. Mark the envelope "Donation". If you are a UK taxpayer you can increase the value of your donation by agreeing to Gift Aid it.
Support the Garrick whilst you shop!
Please help support Stockport Garrick Theatre by shopping online...

Use EASYFUNDRAISING to shop with over 3,600 retailers, including Amazon, Argos, John Lewis, ASOS, Booking.com, eBay, Boden, and M&S.
Every time you shop, you'll raise a free donation for Stockport Garrick Theatre - it's that easy!
Stockport Garrick and Gold Bond Lotto
By becoming a member of the Gold Bond Weekly Draw you will not only be helping Stockport Garrick financially, but you will also be giving yourself a chance of winning some of the fantastic prizes the draw gives away. It costs as little as £1 per week to become a member (or £2 per week if you wish to double your chances!) For this you'll receive 7 lucky numbers in the draw (or 14 for £2 per week). There are various ways to win:
1 x second prize of £500 (which if not won rolls over - up to £10,000!)
3 X Stockport County FC Match Tickets
3 X £10 Multi-Shop Voucher
65 x £10 Consolation Prizes
Members receive a full list of winners after each draw directly to their supplied email address, BUT as all winners are paid automatically, there is no need to worry if you do not manage to check the winning numbers each week.
To join the lottery click on the link below and simply fill in the requested details. Go on, you know you want to!
We are seeking local businesses who may be interested in acting as our sponsors in return for a generous range of benefits including free advertising and production tickets. We are seeking the following:
Show Sponsors (minimum donation £500). Sponsor one of our main productions and receive:
* free advertising in the show's programme that you sponsor
* 6 complimentary tickets for the night of your choice.
Bronze Star Sponsors (minimum donation of £1500). Bronze Star sponsors will receive:
* Free advertising in the programmes for 3 of our main productions
* 4 complimentary tickets for the first night of 3 of our main productions
Silver Star Sponsors (minimum donation of £3000). Silver Star sponsors will receive:
* 1 Season's free advertising in our 7 main production programmes
* 6 complimentary tickets for the first night of each of our 7 main productions
Gold Star Sponsors (minimum donation of £5000). Gold Star sponsors will receive:
* An advert in our Season Brochure (mailed to approx 12,000 customers)
* 1 season's free advertising in our 7 main production programmes
* 10 complimentary tickets for the first night of each of our 7 main productions
If you are interested in discussing how you or your company can support the Garrick, please e-mail us at: